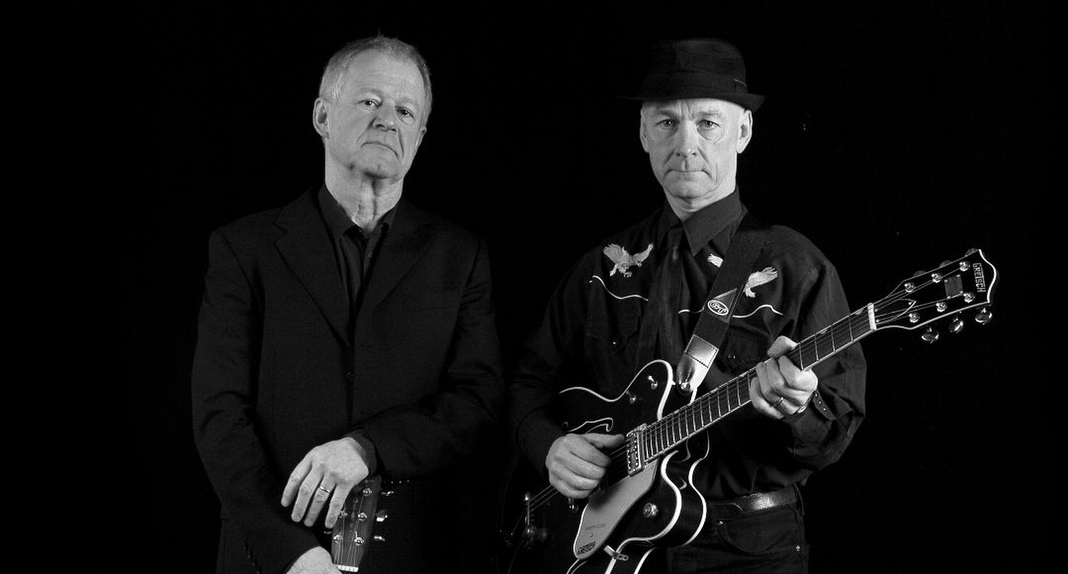 The Nelson Brothers
Country Rock, Folk & Americana
The Nelson Brothers have travelled the world playing gigs and writing songs; from the Midlands to the Isle of Dogs; the Arizona desert to Sydney, Australia; Amsterdam to Bermuda.
Performing a beguiling blend of Country Rock, Folk and Americana, the British duo have only released four albums under their own name but to those in the know they've been ever-present on the scene, whether writing songs in Nashville or winning international acclaim for their liaison with Oscar-nominated American actress Elizabeth McGovern as Sadie and the Hotheads.
From 'The Nashville Sessions'
Can't Outrun The Rain
00:00
I was running along the Thames early one Spring morning, looking up at the scudding clouds in a stormy sky, when the voice in my head said: No matter how fast you run, you can't outrun the rain.
In the face of adversity, sometimes all you can do is put one foot in front of the other, moving on one step at a time.

The Nelson Brothers debut album,
Hometown
, recorded at Gateway Studios, London, was originally released on Round Tower Records in 1993 and included the song 'Stranger To My Heart' which featured in the movie 'The Innocent Sleep'. The album was re-mastered and re-released in 2007.
In 2009 the brothers released their third album,
Places in the Heart
, to fantastic reviews. But, what happened to the second album?
A second, untitled, album was recorded in 1994 but the record label folded and the tapes remained 'lost' for over a decade. When Gateway Studios closed down, the two inch reels were discovered in a rubbish skip and returned to the Nelsons. Drums were re-recorded, some lyrical changes made, and vocals re-recorded and the album,
Sacred River
, was released in 2015.
2017 saw the release of the Nelson Brothers fourth album,
Migrant Tales
, featuring songs inspired by the Nelson's history and their travels in America.
Our tribute to those who went before, and to those who ramble still, the restless, hungry inheritors of Kerouac's dream.
From Paris to the west coast of Ireland, the Adriatic to the Gulf of Mexico, the song is a postcard home.