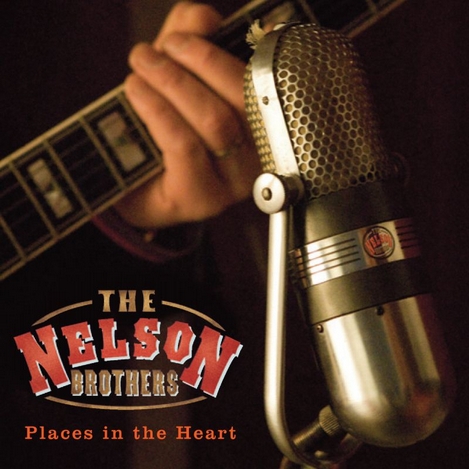 Title:
Places in the Heart
Release Date:
October 1, 2010
Places in the Heart is the Nelson Brothers second studio album.
Steve Nelson - Acoustic Guitar, Vocals.
Simon Nelson - Guitars, Dobro, Vocals.
The album also features the creative drumming of Goldfrapp musician Rowan Oliver, Steve (George Michael's Careless Whisper) Gregory on saxophone, and legendary trumpeter Raul D'Olivera (Elton John, George Michael).
"There are a host of good songs... the superb, Brel-tinged Song of Frankenstein, the soulful Walking My Baby Back Home, and the swing of Shake the Monkey. An impressive record which takes roots music off in a new direction." Nick Dalton, Maverick.
"A mix of Waits imagery, Nick Lowe-esque lyrical wit and bags of southern soul swagger, Places In The Heart marks songwriter brothers Simon and Steve Nelson as a cut above your average journeymen performers." Del Day, Ark PR
"On the one hand they hark back to bygone eras, late night jazz, Frank Sinatra and Al Bowlly but on the other they encompass the slightly sinister spaciness of Robbie Robertson and the bohemian musings of early Tom Waits. It's a mix that works well and the songs themselves are quietly powerful – anyone who can describe moonlight as rancid has to have something going for them." Americana UK.