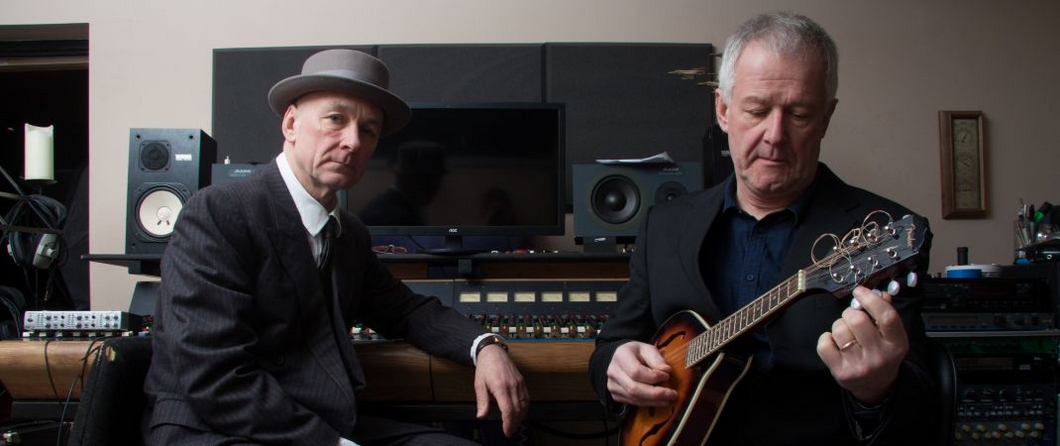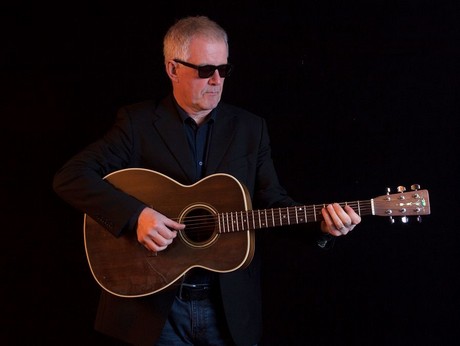 I got my first guitar, aged sixteen, a cheap plywood model, six quids worth, from Harold Parkes Music in St Mary's Passage, Stafford.
I'd grown up listening to my dad's record collection: Al Jolson, Bing Crosby, Jim Reeves, Johnny Cash, Eddy Arnold, along with radio shows like 'Children's Favourites'. Broadcast from 1954 on the BBC Light Programme, the Saturday morning show, re-named 'Junior Choice' in the 1960's, featured a wide range of music from folk to pop, to novelty songs and the light classics. 'Peter and the Wolf', 'The Runaway Train', 'Nellie the Elephant', 'A Windmill In Old Amsterdam', 'Sparky The Magic Piano' , 'Tubby the Tuba'! and my favourite 'Last Train to San Fernando'.
At Primary school we'd listened to 'Singing Together', gathered around the radio to sing traditional folk songs and sea shanties such as 'Oh Soldier, Soldier, Won't You Marry Me?', 'A-Roving' and 'The Raggle-Taggle Gypsies'. I still connect with those songs today. Their ancient melodies and the power of their other-worldly lyrics touch something deep in my soul.
One day, my best mate, Roger Peet, gave me a copy of Bob Dylan's Greatest Hits and my world exploded. Everything came together in that moment. The folk song tales of rebels and outlaws, the wild wonder of the American landscape, that mythical land of cowboys and injuns, of rebels and drifters and dreamers. Dylan changed my life, opened me up to Woody Guthrie, the novels of Steinbeck and Kerouac, the poetry of Whitman, Ginsberg and the beats, along with the great European poets Baudelaire and Rimbaud. The world became a different place and I was hungry for more.
I'd sit in Stafford library, when I should have been studying for my A levels, copying out Dylan and Woody Guthrie lyrics from the songbooks I found on the shelves, and started writing songs of my own. I wrote several songs a week over the next couple of years, and failed all my exams. I didn't care, I'd discovered a far more exciting world than that of chemical symbols and Bunsen burners.
Mainly a lyricist I've written with the likes of Steve Booker, writer of many hits including Duffy's 'Mercy', Nashville country artist Troy Olsen, Nashville publisher and songwriter Robert John Jones – we co-wrote many songs together, including '
Last Truckstop Motel
' for rising bluegrass star Molly Tuttle. And, of course, mostly with Simon. We've written for radio, TV and film, written and recorded in Nashville, and produced four albums of original songs.
Steve Nelson.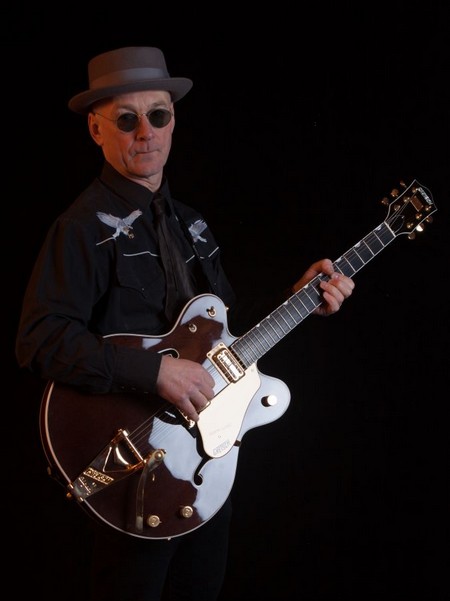 Apart from writing melodies for the songs I have also composed music, in a diverse range of styles, for television, radio and advertising. From radio idents and stings, to film and documentary sound tracks.
I had a call one morning from someone wanting to hire a sitar player. They couldn't recall where they got my number. I didn't tell them that I owned an Indian sitar, but couldn't really play it much. I'd had a couple of lessons on this notoriously difficult instrument. I thought, "I'm going to bluff this." I was hired to turn up at a 'serious' London recording studio. I arrived wearing vaguely Indian attire (caftan and the like), took off my shoes and socks and sat cross-legged on the floor, oiled my left hand fingers (as they do) and sat in playing position. The producer came in and apologised, saying, "Really sorry – we only want a few twangy noises. That must be really offensive to a serious sitar player!" Phew! breathing a sigh of relieve I replied, "Oh, that's okay, I'm used to it."
Those twanging noises earned me some of the easiest cash ever.
The commercial? – It was the
one2one commercial
where Chris Evans said he'd like to have a one to one with John Lennon – You can just make out a few of my twangs at 0:12 seconds.
I also had to had to emulate Todd Rundgren's guitar playing on a Meatloaf song for a Mars Bar commercial that played at the cinema.
You get some strange requests when you get a brief for a commercial. I was once asked to write some classic rock for a car dealer. I created a piece loosely in the style of Queen with multiple layered guitars a la Brian May. When I played them the track they said, "No, when we said 'classic rock' we meant Luciano Pavarotti!" Huh?
On another occasion, The Post Office requested a bad jazz quartet. I gathered some fine musicians together – but we couldn't play badly enough for them. We had to swap instruments in order to achieve the desired effect. I ended up on double bass.
One of our favourites was the music that we composed for a short film –
The Sunny Side of the Street
- a poignant little film about a boy who doesn't share his dad's interest in Manchester United.
Simon Nelson.