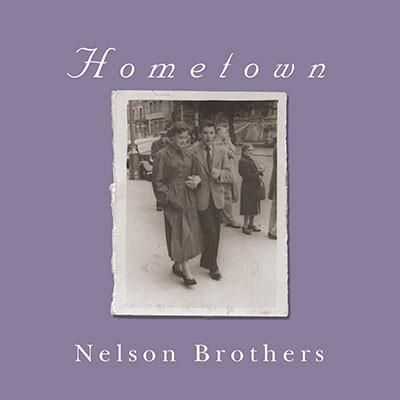 Title:
Hometown
Release Date:
September 1, 2006
From the heartland – our own hometown of Stafford in the Midlands.
The Nelson Brothers debut album 'Hometown' was originally released on the Irish label Round Tower Records and included the song 'Stranger To My Heart' which featured in the Michael Gambon/Rupert Graves movie 'The Innocent Sleep'. The album was re-mastered and rereleased in 2007.
Steve Nelson: Acoustic Guitar, Lead Vocal

Simon Nelson: Guitars, Dulcimer, Keyboard Arrangements, Keyboards, Sitar, Backing Vocals
Also featuring:
Ben Nichols; Bass (Seth Lakeman, Cara Dillon)
Andrew Tween: Drums
Geraint Watkins: Accordion
Abdul Tee Jay: Guitar
Paul Sax: Fiddle
"Steve Nelson is a great vocalist, brother Simon a talented multi instrumentalist, both brothers are tremendous songwriters. Songs like STRANGER TO MY HEART and HOMETOWN have a gritty reality about them." Sidetracks
"moody musical atmospheres... match the weary romanticism of the lyrics... " Birmingham Post
"There's the sound of Dire Straits in the languid guitar solo that flows from Simon Nelson's liquid fingers on Keep Movin' On. There are also shades of Robbie Robertson's early solo years along with whispers of Dylan, Knopfler and Chris Rea in the vocals." Michael Verity.