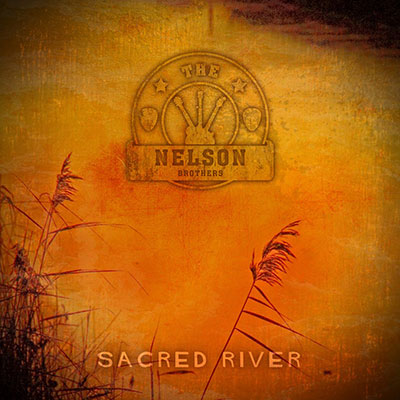 Title:
Sacred River
Release Date:
July 31, 2017
The River Penk is a small river flowing though Staffordshire, birthplace of the Nelson Brothers and their song 'This Is The River'. From there to the 'Sacred River' which flows through us all, the new album explores a number of themes including childhood memories, lost love, and freedom.
Inspired by the writings of the likes of Ernest Hemingway and the folk, jazz and country music which the Nelsons grew up listening to, the album is a travelogue. From Paris to the west coast of Ireland, the Adriatic to the Gulf of Mexico, these songs are their postcards home
The album features contributions from bass player Ben Nichols (Seth Lakeman, Cara Dillon, Chris Difford, Martin Carthy, Foy Vance – currently playing with The Full English), and Sadie and the Hotheads drummer Terl Bryant and Curved Air violinist Paul Sax.